Page 4 of 4
custom template field
RO CSVI offers one special field for export. This field is mostly used in places where extra information to be exported.
Say if you want to export current date in export file, add the custom as template field, set a Column header like Today's date, set the date format and save the template field.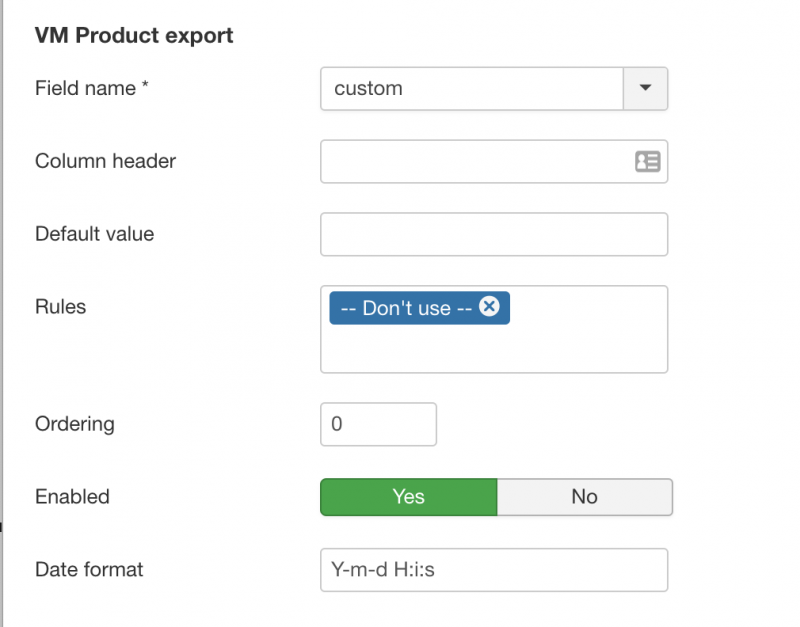 Another example to use this field is when we need an extra column in export with one value to all rows like say we want to export In Stock as stock status for all products. Set In Stock as default value in template field.