Roland Dalmulder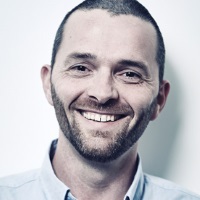 RolandD Cyber Produksi was founded in 2006 when I, Roland Dalmulder, started developing CSVI as a modified file for VirtueMart 1.0. After nearly a decade running CSVI by myself, Tharuna Balaji joined me and together we are here to serve you.
We impose high quality code standards, strive for perfection and always look for ways to improve our code.
Joomla! Involvement
 In the past Roland has served many roles within the Joomla community from being the Bug Squad Leader, Production Leadership team, GSOC mentor, joined numerous code sprints, CMS maintainer, Joomla User Group Rotterdam organizer, Dutch Joomla Developers and many other things. Currently Roland is spending time on implementing Single Sign On for the Joomla infrastructure, building new features for Joomla 4 and testing in general.
Public key
If you want to give me access to your server, you can use one of the following public keys or both.
ssh-ed25519 AAAAC3NzaC1lZDI1NTE5AAAAIIZVmtwikEkqBOGDEbc1JP9h+Rgl7C9At1JbmHFP4GFZ 

This email address is being protected from spambots. You need JavaScript enabled to view it.



Tharuna Balaji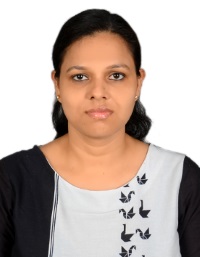 Tharuna is from India. She is a graduate in Electronics and Communication Engineering from University of Madras. She has over 9 years of experience in PHP coding and has been associated with Joomla since 2011. She loves coding and like to handle all challenging jobs. When not working, she is busy with her family and kids.
ssh-rsa AAAAB3NzaC1yc2EAAAADAQABAAACAQC+ATYY/DV0nDPAFhh+yfQ9ffvGhUqooceBoeXc9g97/BTi2FIpdpnEbkOWowTfgjpWjshN1sdfQIN7upJ5Ih1CUIiTfLRMlD07KifctdF9UUHZjHLdLNl0yDTR28iuuS2zq2W+K4XvT4mJbI9axOmlap9ENviBNluGZSn8U95b2sQPENMUT7RdlHoRNJ5zKM8A/ccxL0CIyYMn39Gt7lo31QKKiVzRCcQ02cKvv9JW/e3MR1+edgqn1bsnsPcN+jY0ov5nYYL5PM8Xqnc2no6oJ8X3+h5YRc+qgjRBIc/F8pr626T6zNro1S385gbqUud0+hbfj5Y9qRATTe0pLFM26Tqdi1mvDjPh+KTLMwn9Dbw5OqGpm2WgXzQLGwKhI9spGZ1BXK4jeYLVBBhlJGgc6KQAbdt0uGt58cKY8UJHOYdCq9XLY/JU0y3Rc9RIowv2K427uncrmDlszKXewp9RqZaU8jtbsKAnqvZ0+p4MguDzkUVFw4Hh7z+J2Xudp7IT2GjBaDWQvF6Swb//Gq4JjfjOcRUEA4wZVcywR5Pz5xFDCSCag5zy3pQJZhINpRxWJ6r7MPlgkYy/zpeiddTeAjLJz71+j+rKmCRKVfRnPAiz1TYtH7lCTJugnve+h7H28um51ykJaW21r5VQtVBMB6yc5XwJ4DMNk1/MJLF+PQ== Tharuna Laptop