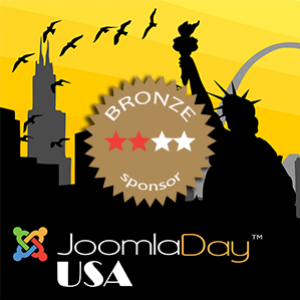 Before the pandemic days there used to be Joomla events all year round where we could meet, get to know each other and exchange ideas and knowledge. In the past year we have seen very few events happening and not in the way it used to be. Fortunately we are moving forward and learning to deal with the circumstances we are in. When I first learned that there will be a Joomla Day again, I could not be more excited. Volunteers in the USA are organizing the JoomlaDay USA from April 23rd - April 24th and RolandD is proud to be one of the sponsors.
JoomlaDay USA has a great schedule with an amazing speaker line-up, so be sure not to miss anything. Not only are there presentations to follow, you can also get your hands dirty helping the Joomla project with fixing bugs or writing documentation. Have a look at the schedule and see if there is anything that interests you.
Here at RolandD we are going to give away 4 conference tickets to 4 lucky people. We will randomly select these people from anyone purchasing RO CSVI or RO Payments from March 1st until April 20th. On April 21st we will contact the winners and make sure they get their tickets to this great event.
We hope you will enjoy this event as much as we are going to and looking forward to meet up with you there.
Stay safe and healthy.